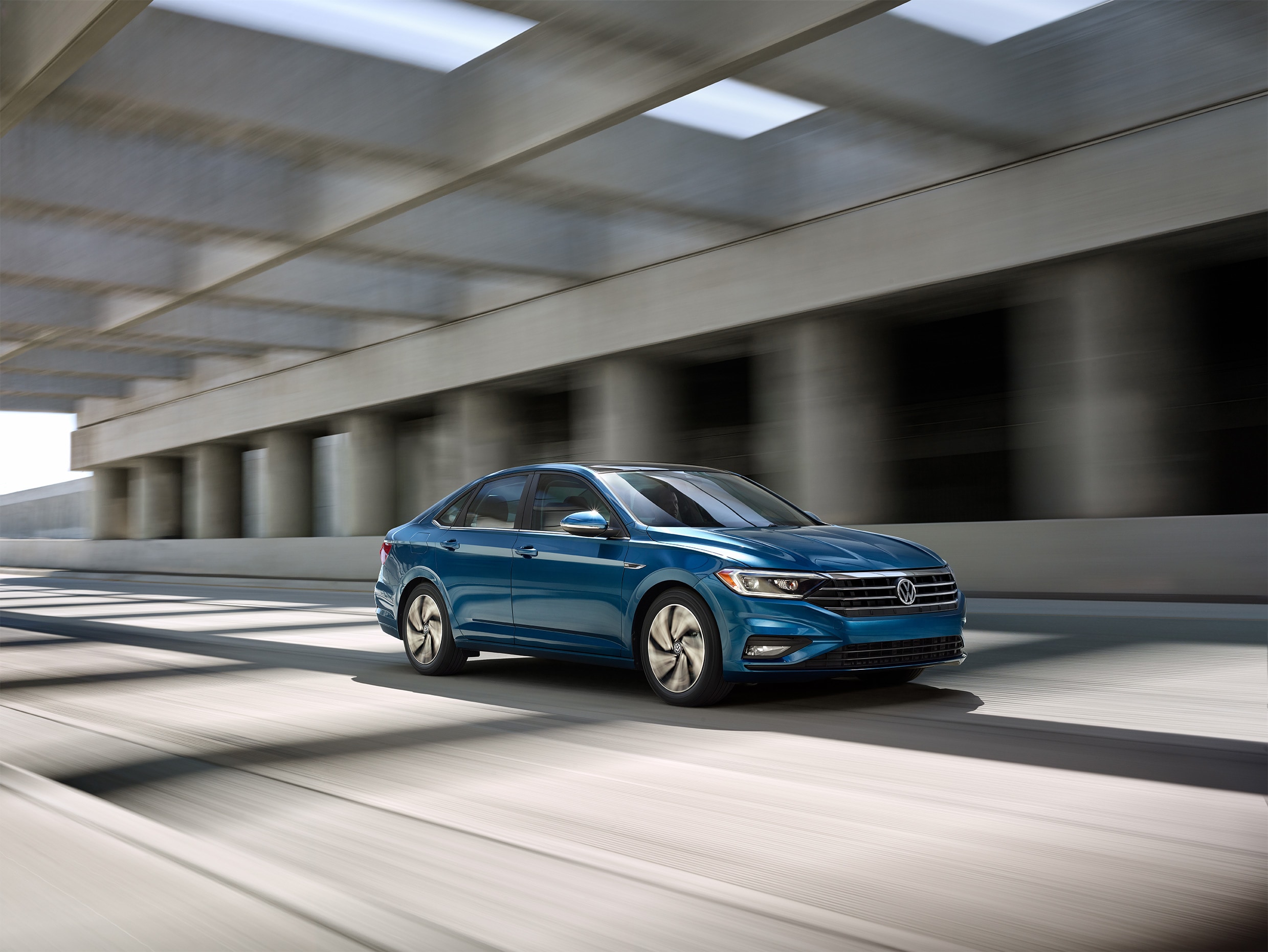 ?
Driving the Volkswagen Jetta can be a lot of fun because it has elements that many Marion area drivers look for in a premium car. Fuel-efficient, spacious, and feature-rich define the Jetta. While all of these are great reasons to consider this car, the overall refined design and excellent performance make it an obvious choice. To learn more about the benefits of a Volkswagen Jetta continue reading.
There's a good reason why the Volkswagen Jetta has remained competitive in its class. It's a compact car that feels substantial. It's composed on the road and allows you to maneuver into spaces effortlessly. If you are constantly running errands, this is an ideal companion. In addition to having many of the bells and whistles that make a car a great choice, it also has sophisticated styling. It looks just as good as it feels when behind the wheel. This is something you can experience for yourself here at McGrath Volkswagen of Marion.
Why You'll Love the New Jetta
The list of benefits that you'll enjoy when driving a Volkswagen Jetta is extensive.
If you need a lot of cargo space, you'll be thrilled by the amount of room the Jetta provides for grocery bags, luggage, and many other items in the trunk. You can fold down the seats for additional cargo space. There's also a good amount of room for passengers that will be accommodated in seats with quality upholstery.
Whether you choose to go with cloth or leather upholstery, you'll appreciate how it looks. The design of the interior is smart and impressive.
Features
A mark of a great car is that it has plenty of standard features. That's certainly the case with the Volkswagen Jetta. There is an infotainment system that delights drivers with a smartphone and a desire for constant connectivity.
The Jetta is unique because it has both a display and physical controls to engage with different technology. If you like going to concerts, you'll appreciate the Volkswagen Jetta's sound system that produces an audio quality similar to a live performance.
Driving to work on a daily basis won't be the same when you're behind the wheel of a Jetta. You'll truly enjoy the journey!