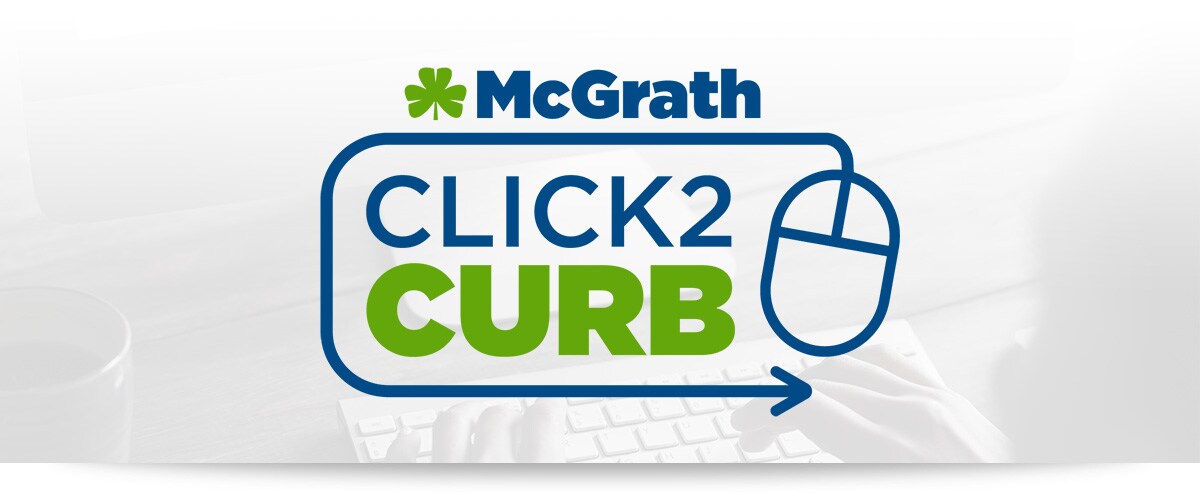 Online Car Buying Made Easy
We've been doing it for years, but now it's got a name! From browsing to buying, McGrath Click2Curb is online car shopping convenience at every stage of the process. Whether you're looking for a fully remote purchase experience, or simply wish to save time at the dealership, our online tools put you clicks away from your next vehicle delivered straight to your driveway.

Evolving since 1952, McGrath Family of Dealerships' pursuit to deliver the ideal car buying experience means constantly changing how we do things for our guests. What never changes: doing the right thing.
Buy Easy
Online Buying Tools
It's tough to balance being informed and saving time when buying a car. McGrath Click2Curb gives you the power to choose the tools you need and skip the ones you don't for a streamlined experience.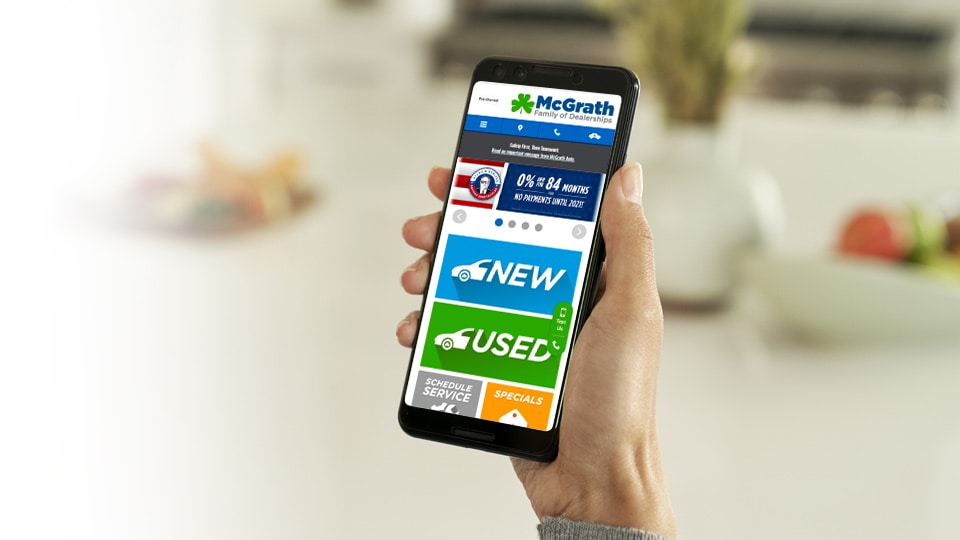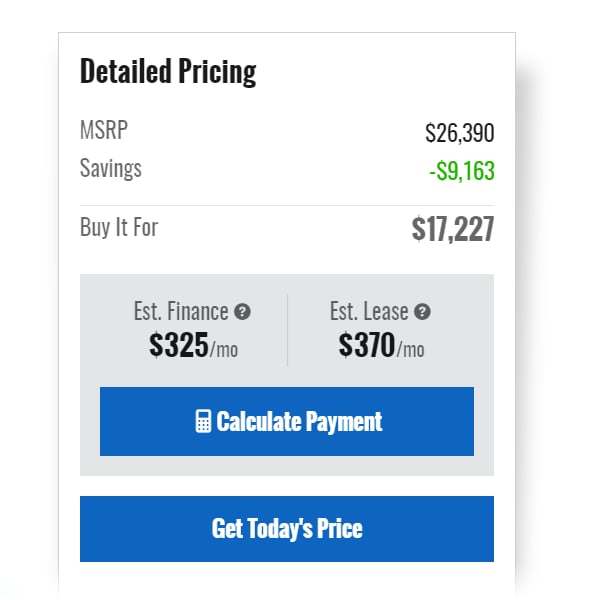 The Best Deal Possible
Constantly evolving incentive programs and market conditions mean vehicle prices change on a daily basis. Our team does the research to determine what rebates and programs you qualify for to get you the best deal possible anywhere.
Customize Your Payments
Whether you're leasing, financing or paying cash, you're in control with our Personalize Your Payment tool! Build your custom deal by choosing the monthly payment, terms and cash down that work for you.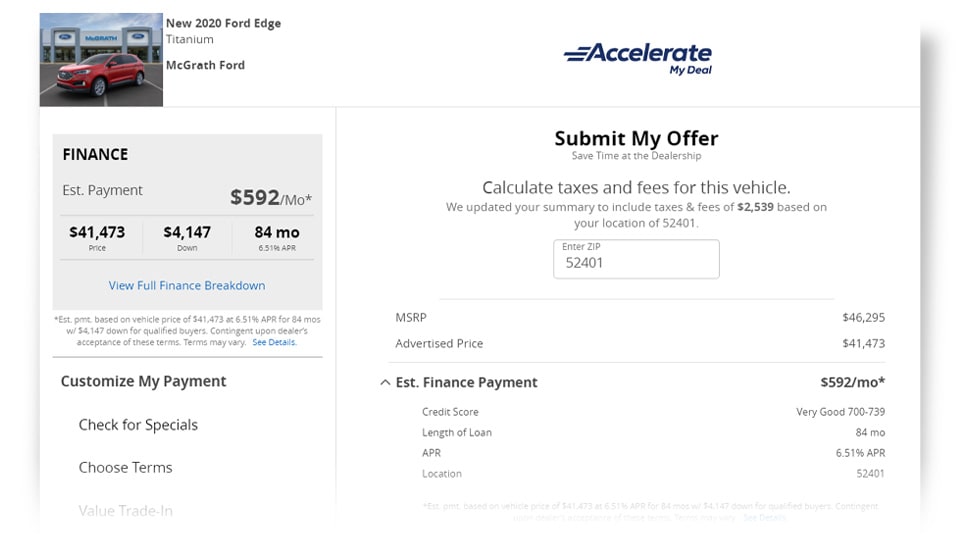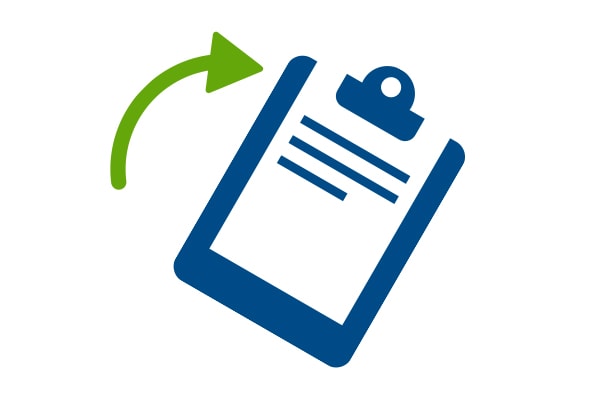 Fast Paperwork
You've picked the car. You've customized the deal. You've locked in the perfect financing. Let us handle the rest! Our team will arrange for your vehicle and paperwork to be delivered straight to your driveway, contact-free.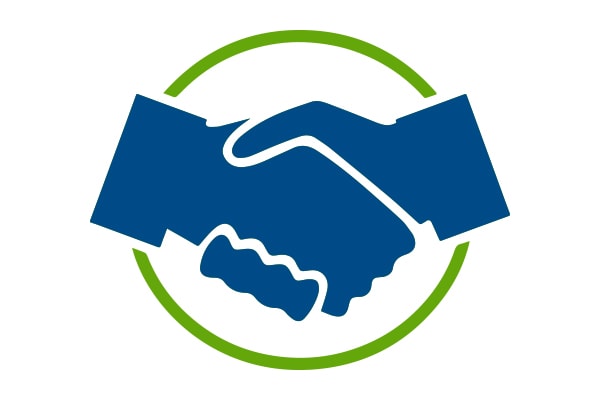 Instant Loan Approval
Skip the finance office and save hours with our reliable and secure online application. Relationships with over 12 national lending partners competing to get you the best rate, ensuring finance terms that fit your life.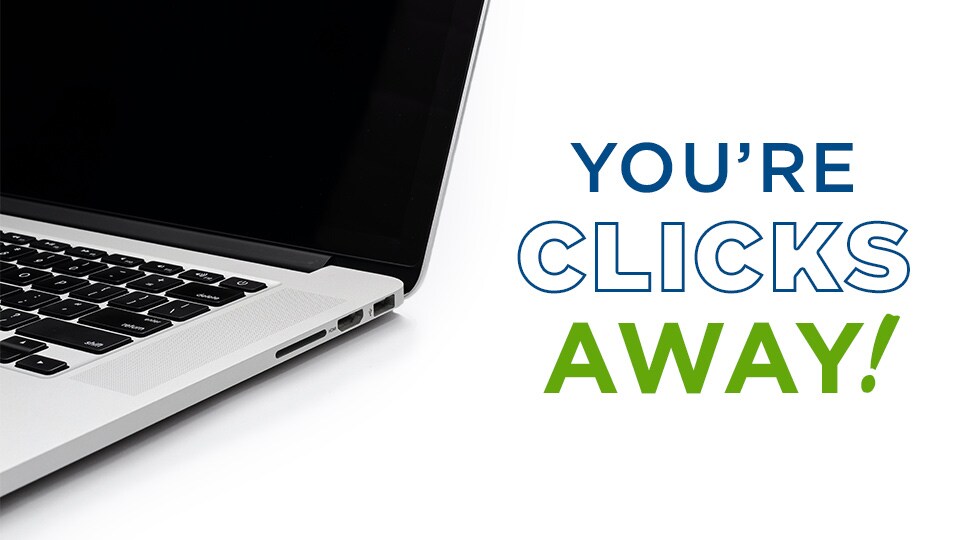 Time-Saving Tools
Click2Curb combines time-saving online tools with a fun and dedicated staff that will go above and beyond to improve your experience. Shorten your visit at the dealership and have fun shopping from home with McGrath Click2Curb.
Shop Easy
Shop from Thousands
From the comfort of your couch, shop from thousands of new & pre-owned cars, trucks, vans and SUVs online. Whether you're just getting started or know exactly what you want, McGrath makes it fast, fun and easy.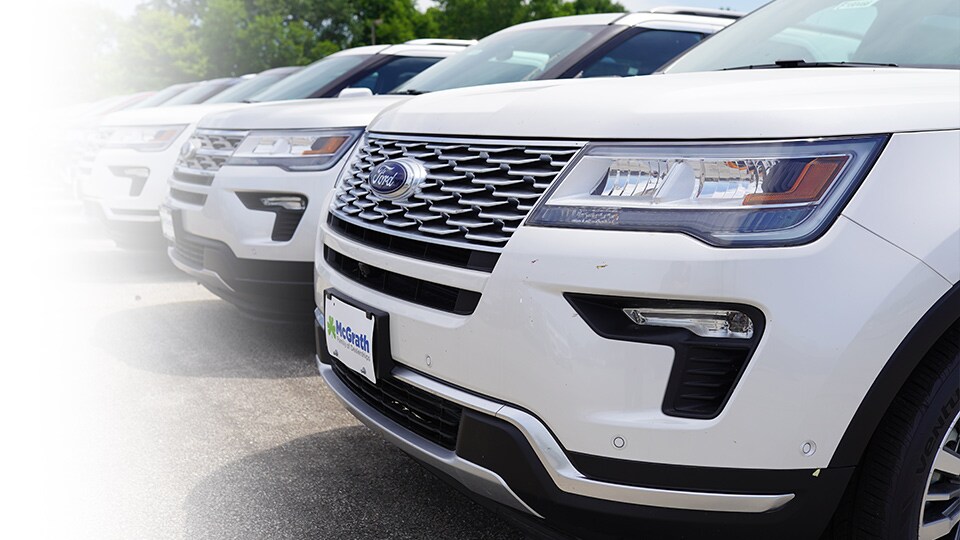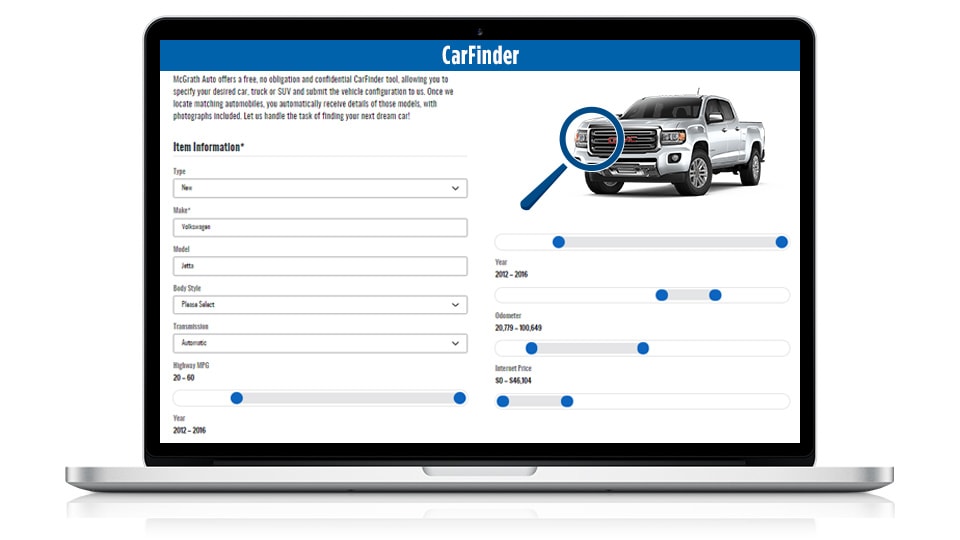 Online Carfinder
Have a favorite model in mind or looking for just the right features? Our Online Carfinder lets you configure the perfect ride and friendly Click2Curb customer assistants handle the rest. When vehicles matching your criteria are located, you will automatically receive details and photographs.
Take a Closer Look!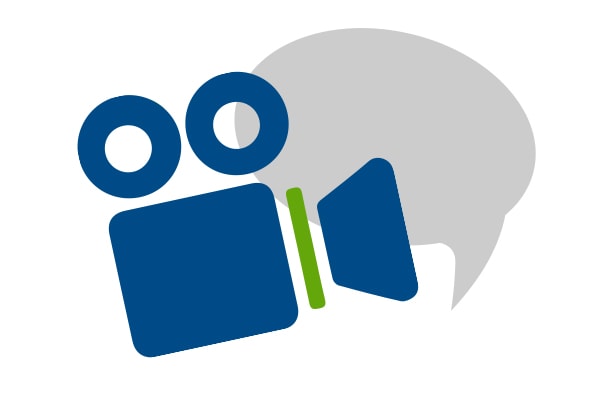 Video Chat
Our team will show you around your vehicle of choice, breaking down all included features and letting you examine every inch. Take this in depth look from the comfort of your home!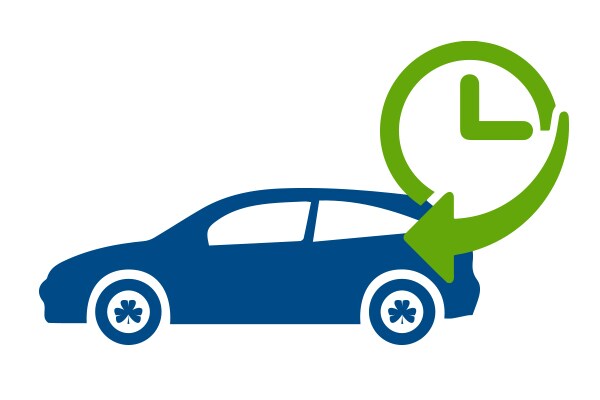 24 Hour Test Drive
When you're ready to get your hands on the wheel, let us come to you with a 24-hour at-home test drive. Take a full 24 hours to get a feel for the vehicle before you decide to buy.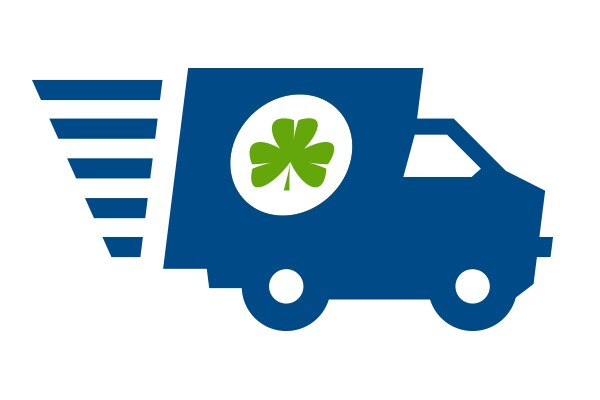 Free Test Drive Delivery
We also offer to deliver and pickup your test drive vehicle! No need to come to the dealership at all, save time and energy with this convenient feature.
Trade Easy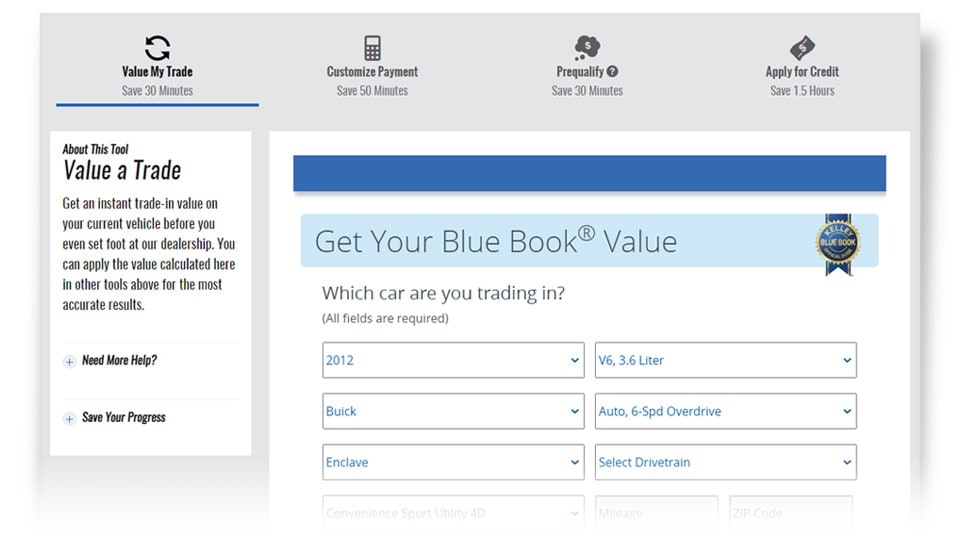 Convenient Online Tools
Click2Curb isn't just simplified shopping. When it comes to trading in your vehicle, McGrath makes it easier than ever. With convenient tools and helpful experts, we make sure you get the absolute best value without hassle.
Inspection in Minutes
Minutes can save hours with our online trade assessment tool! Just a few details describing your current vehicle and its condition will get you instant trade-in value without setting foot on our lot.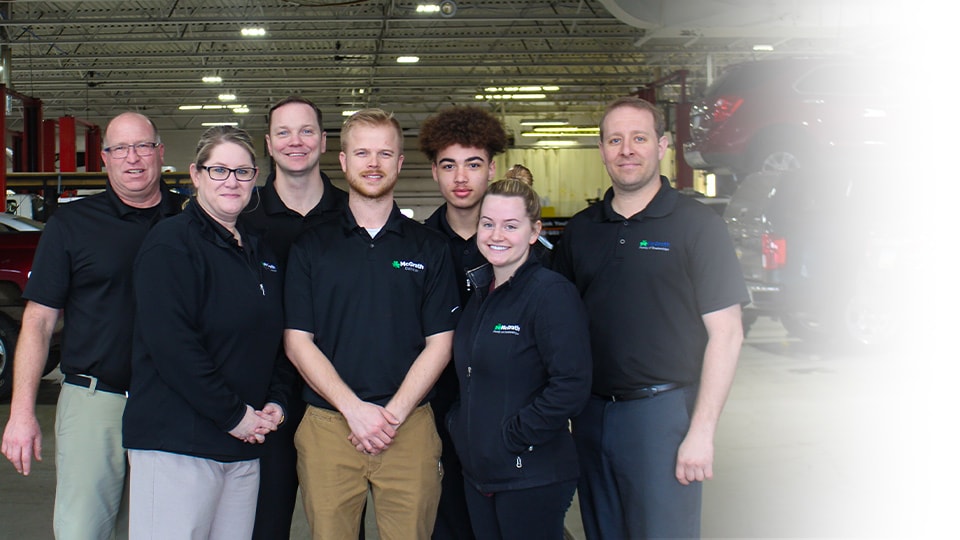 Experts on Your Side
Remote service with a personal touch. Snap a video or a few photos and you're almost done! Armed with in-depth knowledge of the automotive marketplace, our experienced estimators will examine your trade and get you top-dollar. We can even handle the assessment during your at-home test drive!
Get More with McGrath!
Fun and Easy Car Buying
McGrath Click2Curb combines time-saving tools designed to deliver a simple purchase process with a fun team eager to make sure you're absolutely satisfied, every step of the way. It's car buying confidence since 1952. Don't just get the vehicle you want. Get More with McGrath.