Looking for an update on your vehicle's service appointment? 
Text Service Department: 319-332-5312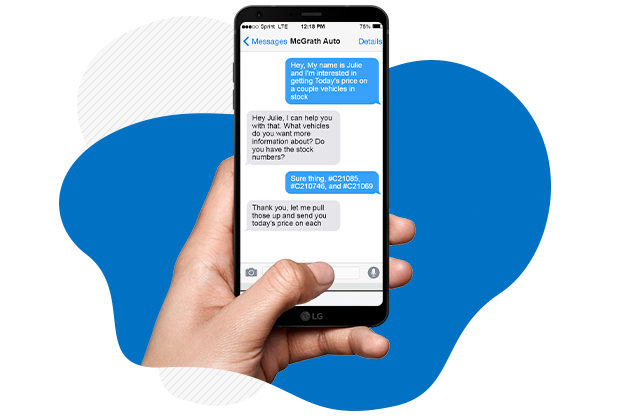 Text Our Sales Team!
Get in contact with us over text and easily stay connected on the go. Text us at 319-271-1421. Our team is standing by to answer your questions over text and help you shop your way.